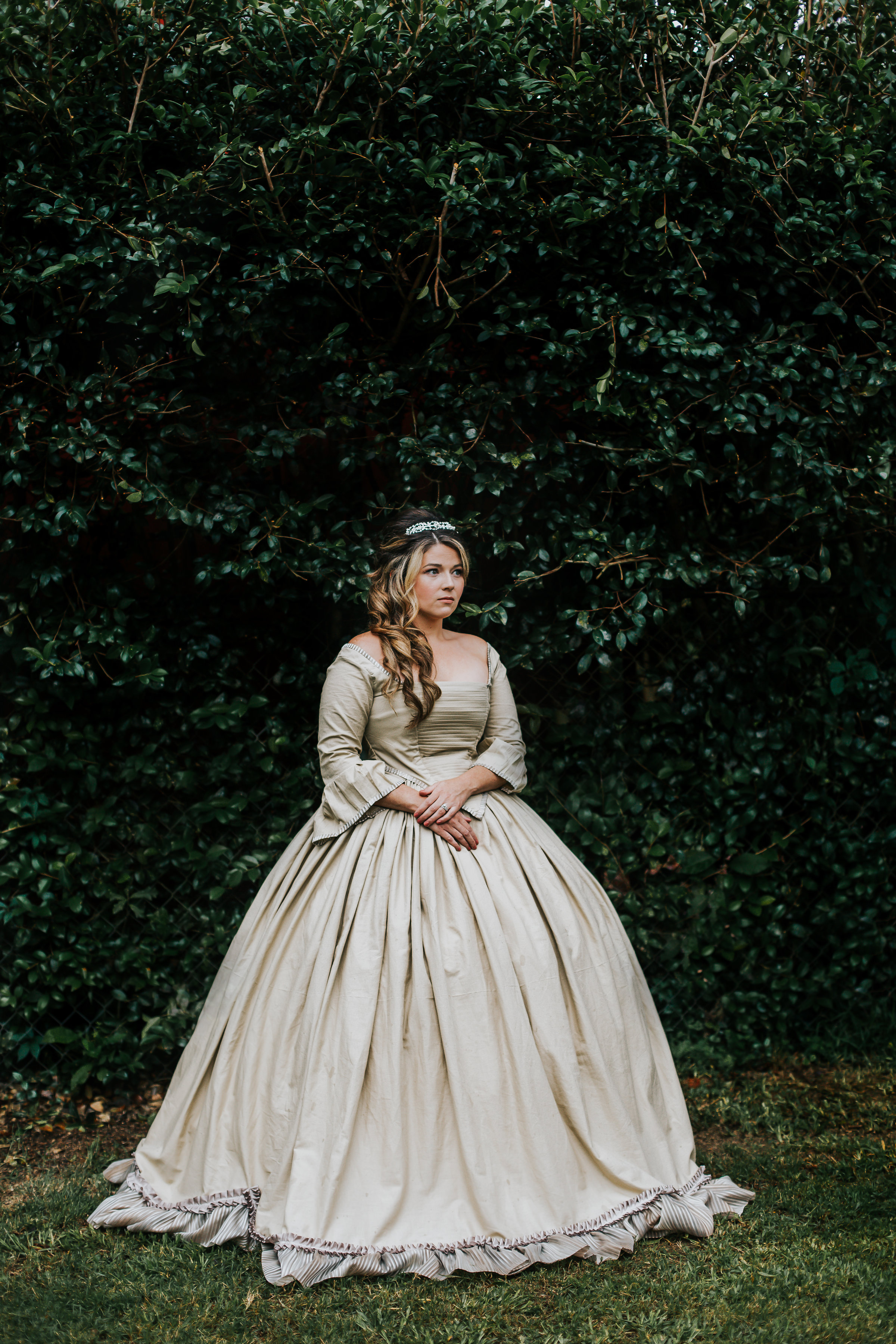 Tuscaloosa Belles
Tuscaloosa Belles dress information. Custom Tuscaloosa Belles dress designs.
Congratulations on becoming a Tuscaloosa Belle!
There are a few guidelines we have to follow when designing your dress:
All fabric choices must be approved by Mrs. Marshall. IF you have a color or style in mind, I can have some choices pre-approved for you before we meet. This speeds up the process as well as alleviating some of the frustration when it comes time to pick out fabric.
Dresses cannot be solid white. Although in the past there have been solid white gowns, these gowns can no longer be worn Dresses may have some white in the pattern but the majority of the pattern must be a color
Items List:
1 Hoop
I can provide hoops at a discounted rate because I buy in bulk. If you want to order your hoop through me, let me know when you pay your deposit. I can advise you on the best hoop for your height but usually a 5 or 6 bone hoop is best.
1 dress
A dress for events and presentation. Some choose to have more than one and others choose to have one skirt and two tops. It all depends on your wants and needs.
Accessories also help to change up your look as well as help your gown transition through the changing seasons. We can discuss options.
I can make convertible gowns that change in different ways so that you can get more than one look out of one base gown.
1 panalettes
One pair of panalettes. These are the pant like undergarments worn under the dress. Usually white with lace. I make two types:
Traditional- basic white pair with lace at the bottom and coordinating ribbon running through the trim. At least one pocket is recommended by Mrs. Marshall for keys and phone.
Heirloom- white panalettes with accents reflecting the design of the gown. Monogrammed pockets with design accents from gown. These are a great keepsake.
1 petticoat
A petticoat is a slip that goes over the hoop but under the skirt. It is necessary to keep the bones from the hoop from showing through the skirt.
Extras:
Hoop bag- carry bag for holding the hoop. Hoops collapse flat but they can be bent if stored incorrectly. With the hoop bag you can easily store it and transport it without any trouble.
Belle bag-Something new that I am offering is the belle bag. This bag is an all in one carrying case for your dress, hoop, shoes, and accessories all in one bag. That way when it is time to go to an event, you just grab one bag and go. It makes leaving something behind almost impossible. Plus you can store all of the clothes you change out of in the accessory part when you change into your dress.
cape-For the cold weather of dickens downtown or just to change the look of your dress. There are capelets that go to the waist for a change of look or a full length cape for cold weather.